GASNER DIVIDE UNDERBURN
Mount Hough Ranger District
Plumas National Forest
Looking up toward Gansner Divide
from downtown Quincy. Plumas
County courthouse in foreground.
Looking north to Quincy from
Watershed Road(Project Map).
The Mount Hough Ranger District undertook a prescribed fire beginning June 18 and ending June 27. The area of the burn covered approximately 287 acres. The area had been thinned in 1996 and 1997 as part of the Westside Biomass Project.
Herein is a case study of burn. Elements of the case study include the following:
Prescribed burn plan objectives (source: Forest Service Burn Plan),

Fuels information (source: Forest Service Burn Plan),

Photographs,

Air quality information,

Other information as it becomes available (post burn fuels information, citizen complaints)
RESOURCE MANAGEMENT OBJECTIVES
Reduce fire hazard and facilitate resource protection by;

A. Reducing fuel loadings to an amount that will not allow for fireline intensities greater than 100, i.e., flame lengths less than 4 feet.

Maintain structural components associated with older stands, ie.; large trees, large down logs, large snags and multi-layered stands.
Maintain 75% of ground cover within the Stream Management Zone (SMZ).
Preserve any heritage resources identified as needing protection/avoidance.
PRESCRIBED BURN OBJECTIVES
Eliminate 75% of 1 and 10 hour fuels.
Eliminate 50% of 100 hour fuels.
Maintain 2 large diameter logs/acre where present (20 inch diameter x 10 feet long).
Maintain 90%- of standing snags (24"+).
Maintain 90% of crop trees over 8 inch dbh.
Maintain 50% of ground cover.
DESIRED EFFECTS AND TOLERABLE DEVIATIONS
Eliminate 5O-90% of 1 and 10 hour fuels (0-1 inch).
Eliminate 30-70% of 100 hour fuels (1-3 inches).
Maintain 1-3 large diameter logs/acre on average over entire area (20 inch diameter at breast height).
Maintain 80 - 100% of large (24 inches+) standing snags.
Maintain 80-100% of crop trees.
Maintain 40-100% of ground cover.
PROJECT AREA DESCRIPTION:
Unit No.
1
2
3
4
5
9
10
N
Acres
37
20
6
68
63
42
33
18
Perimeter
145 chains
68 chains
34 chains
175 chains
146 chains
167 chains
117 chains
61 chains
Top Elevation
4,260
6,010
6,220
5,620
5,240
5,580
4,760
5,040
Bottom Elevation
4,100
5,830
6,080
5,160
4,720
5,240
4,340
4,480
Aspect
All
N
N
NE
N-W
NE-NW
All
W-NW
Slope, Ave%
15%
13%
20%
15%
23%
15%
10%.
-50%
County
Plumas
UNIT NUMBER:
1
2
3
4
5
9
10
N
NFFL Fuel Model (Inside)
11
8
8
11
11
11
11
11
NFFL Fuel Model (outside)
9
8
8
8
8
8
9
8
FUEL LOADING (TONS PER ACRE)
0 -.25"
0.5
1.2
1.2
0.1
0.1
0.3
0.1
1.3
0.26 -1.0"
4.4
4.1
4.1
2.3
2.3
2.1
2.3
5.8
1.1-3.0"
4.0
6.6
6.6
3.0
3.0
3.5
3.0
7.8
3.1-9.0"
6.1
10.6
10.6
10.9
10.9
8.9
10.9
19.1
9.1-20.0"
1.4
-
-
1.4
1.4
1.4
1.4
1.4
20.1"
2.1
2.1
2.1
2.1
2.1
2.1
2.1
2.1
Total
18.5
24.6
24.6
19.8
19.8
18.3
19.8
37.5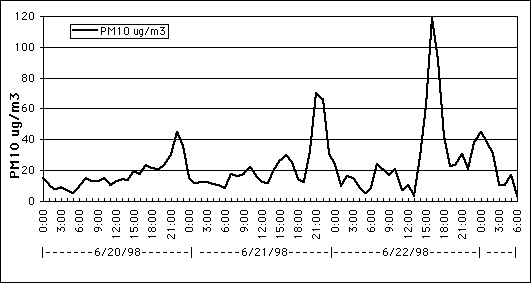 Sunday, January ,(, /),( 0(:,(:,( AM